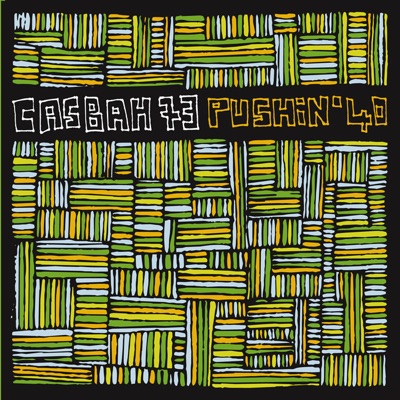 Год релиза: 2007
Лейбл звукозаписи: HiTop Records
Приятный, мягкий, интеллигентный и довольно современный коллектив из Испании. Ребята играют в стиле electro-funk-soul. Потрясающий мягкий бит и атмосферный саунд. Я думаю все поклонники funk не остануться равнодушными к этому альбому… Очень советую начать слушать с One Small Step. Вот что пишут об этом альбоме на зарубежном сайте:
Convention kills creativity. Casbah 73's second album shows that he fully understands this creed, combining his strong sense of musical roots with a healthy eclecticism. A soulfully fresh blend of jazz, disco, latin and electric soul, highlighted by a punky irreverence for styles and genres, «Pushin' Forty» is also a great leap forward for the artist. Conceived in the studio, the results are nevertheless a totally natural mix of instruments and samples, combining his musical talents and technical skills with the welcome new addition of vocals, including several contributions by Casbah himself. Surprisingly organic, extremely danceable, this is a rewarding collection of songs the listener can identify with, not a grab-bag of random studio knob-twiddles.
Opening number «Freshly Squeezed!» kicks things off in style, with a hip-popping groove which won't quit, featuring none other than Majka Edjo of Sweet Vandals fame laying down some liberated funk as only she can. And while we'r….